This site uses cookies, and you can choose which ones you'd like to activate
Accept
Manage
Reject all
From Versailles to Amiens: masterpieces of the Sun King's bedchamber
Until 26 February 2023, the Museum of Picardy presents a set of six paintings from the King's bedchamber of the Palace of Versailles. A unique opportunity to admire up close masterpieces selected by the Sun King himself.
Captivating
From the King's Bedchamber to the Museum of Picardy
This exhibition presents six paintings from the King's bedchamber at the Palace of Versailles. The four Evangelists, Saint Matthew, Saint Luke, Saint John and Saint Mark, The Tribute to Caesar painted by Valentin de Boulogne (1591-1632) and Hagar and the Angel by Giovanni Lanfranco (1582-1647). These paintings normally decorate the upper level of the King's bedchamber at the Palace of Versailles, serving as an essential testimony of Louis XIV's taste for Caravaggesque painting. Usually presented over ten metres from the ground, these paintings of immense pictorial quality will now be presented within sight: a unique opportunity to admire them together, after their restoration. Louis XIV himself is present in the exhibition hall the bust of Louis XIV by Antoine Coysevox (1640-1720) is also exhibited alongside this prestigious loan of paintings.
This exceptional and unprecedented loan comes to Amiens in exchange for that of the series of exotic hunting scenes, masterpieces of the Museum of Picardy, for the exhibition "Louis XV, passions of a king", which takes place at Versailles from 18 October 2022.
Les chasses exotiques de Louis XV - Musée de Picardie - © OTCAM
Paintings chosen by Louis XIV himself
The king himself chose the paintings intended to decorate the upper part of his bedchamber and opted a set of Caravaggesque paintings. The royal chamber is a central space, both public and private, in which the lever (waking) and coucher (retiring) ceremonies were held and where he would receive ambassadors and courtiers. In this place, the king surrounded himself with naturalist paintings, favouring Valentin de Boulogne – "the most Italian of the French Caravaggesques – and choosing religious representations taken from the New Testament.
An intimate scenography
At the Museum of Picardy, far from the opulence of the Palace of Versailles, an intimate scenography has been adopted in order to highlight the works and offer visitors the opportunity to admire them up close. This unprecedented proximity makes it possible to understand these paintings in a new way.
Exhibition curation
Béatrice Sarrazin, general curator of heritage, responsible for 17th-century paintings at the Palace of Versailles.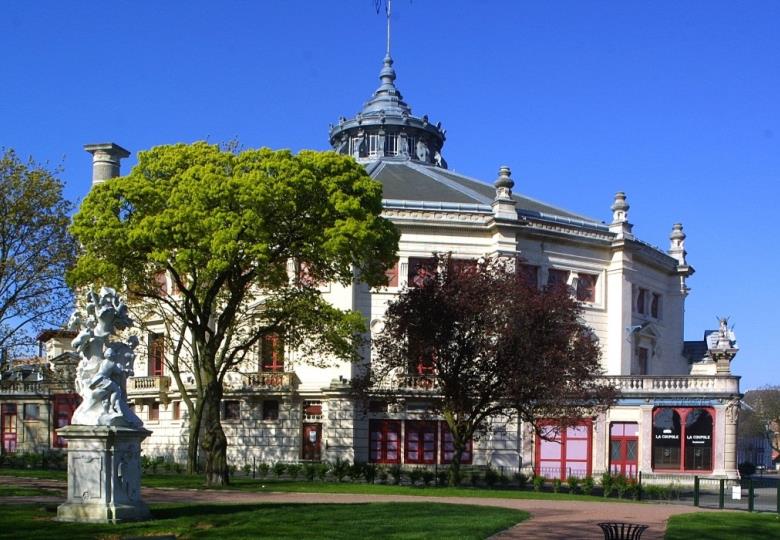 Non communiqué
La Coupole
You will appreciate : The Parisian brasserie ambience, the unique theatrical setting (the restaurant is adjacent to the...
Coup de coeur